If you are a lover of all things outdoors and have a severe thirst for nature, camping must be one of the greatest joys you admire. Camping can change you from waking up in the same bed in the same direction to an entirely new picture. Every day in camping is new and blissful. But how will camping work for you?
With years of experience in outdoor adventures and education, Camper Goals found how people are connected to nature. It is a new lifestyle tied to nature that many of us wish we could have. Here we aim at making your camping more fun, safe, and complete bringing you the best tips, all kinds of gear recommendations, and top picks of destinations.
So pack up; adventure awaits!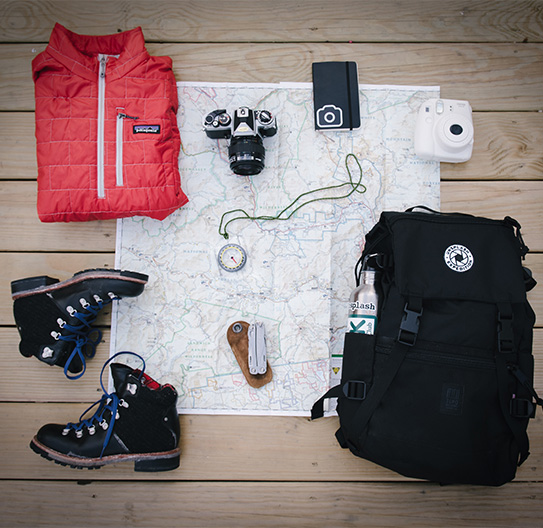 Start small and enjoy more.
A complicated plan for camping is not a good idea for a starter. The best tactic is "start small and enjoy." If you have never been on an outdoor experience before, a two-day or one-night camping trip will find the most fitting. The important thing is making the camper feel more passionate about camping and encouraging the next adventure. While picking the best destination, make sure you are not going to miss anything on the list. Missing something necessary in your pack will make the whole journey buggy. Plus, the trouble doubles if it is your first experience ever. If you do not feel the joy of staying far from home, closer to nature in your first take, you will not be out there again. The first is first and take it simple and working.
Make camping a shared passion.
Camping alone is peaceful, but if you join with more, the fun doubles!
Everyone today is tightened to a schedule. Suppose you can make a trip that is the best way to take you to a fine rest. Camping is an ideal plan to spend more time with your loved ones. Make your journey a shared passion with those with whom you would love to spend time closer. You can plan camping in all sizes depending on with whom you would like to spend time outdoors. If you and your partner are you, you can go for a romantic and straightforward outdoor experience with a campfire, good scenery around. But if your plan is a family outdoor experience or time with friends, you can focus on visits and activities more instead of resting for a long time. What you think in mind can turn into a perfect camping experience with a good plan. Are you ready?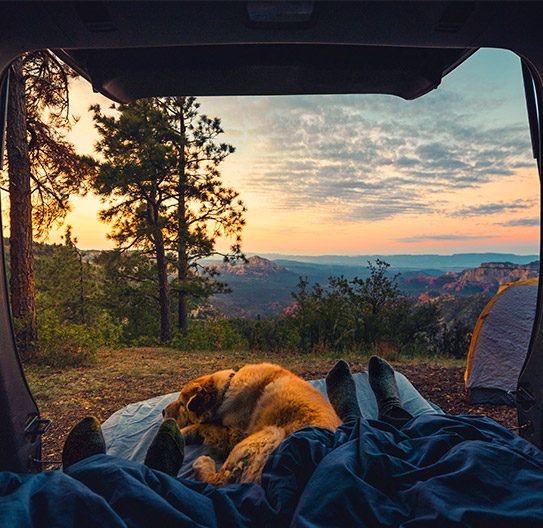 Dos and Don'ts when Camping
Dos:
Choose your destination carefully, considering the time of the year, weather, and type of camping you wish for
Do check the reviews and book the place before you go
Plan gear, camping goals, meals, and what you want when you are out from home for a stay
Invest wisely in the most needed camping gear
Consider your health status
Get camper guidelines or advise if you have any experienced campers around
Manage waste properly
Don'ts:
Pick a location without researching the facts
Overpack gear having no plan of what to do in your camping plan
Forget the camping essentials
Planning over the expectations
Doing mismatching things in the camp location
Leave food open
Ignore campground rules
Dispose of all your trash and used water
What type of camper are you?
Camping comes in different sizes and shapes. Only by knowing what kind of a camper you are can you find the best joy. Choosing a destination from thousands of campgrounds is not easy. The best trick is identifying what type of camper you are. Maybe your camping style is adventurous with a passion for hiking, biking, climbing, swimming, fishing, and more or relaxing for a peaceful escape.
How would you like camping this time?
Camping has different styles. To find the most fitting amenities to start your journey, choose the type that works for you. Are you looking for,
Tent Camping?
RV or Trailer?
Car Camping?
Dispersed?
Backcountry?
Primitive?
Or other?
What makes you Camping more?
For both adults and young, camping brings plentiful benefits. Especially for good health and quality time with family, camping helps in many ways. Going away from home and get closer to nature will increase your health score, making you stress-free. You can breathe fresh, improve skills, build up relationships, socialize more, and get a mesmerizing experience with nature. In one way, camping is educational. It is not just about fun away from home, but also it brings much-needed education for nature lovers.
Reserve your campsite soon!
Across the country, you can have fantastic camping destinations to match what is in your head. You can discover new experiences, visit historical landmarks, watch the beauty of hills, camp in the wilds, and do whatever; we help you out here with Camper Goals. Start finding your inspiration to bring a fantastic story home.
We have a library of camping guides, recommendations, tips, and many stories to help you find the best destinations. Pick top spots you can reach to work well with the plan in your head.
Buyer's Guide for Camping Gear
Happy camping has many things included. It will be a complete joy only if you have the right camping gear. But how to choose the right gear is about planning more. Most common essentials for camping include a tent, sleeping bags, sleeping pad, camp stove, pack, cookware, furniture, etc. But this will be different with the style you choose. It can be tent, car camping or glamper and the things you will need will vary.
We help you buy the best camping essentials to fit your whole journey considering the size, crew, place, activities, and much more. We bring you information following the updates of all kinds of gear in the market, helping you pick the best at affordable rates.
It is your time for a perfect getaway from the hustle and bustle and getting closer to nature.
Are you ready for your next escape?